A. Holland Bikes Opéra
Starting point : Holland Bikes Opera (3 Rue de la Chaussée d'Antin)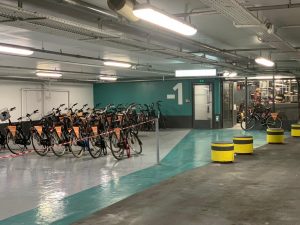 B. Place pigalle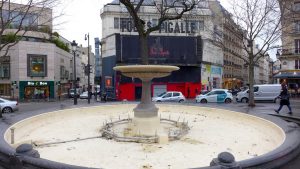 The square is named after the sculptor Jean-Baptiste Pigalle (1714-1785) and is the most famous part of the Quartier Pigalle. The area is best known for its many erotic clubs, including the Moulin Rouge.
C. La place des Abbesses
The Place des Abbesses is one of the liveliest places in Montmartre, alive in winter as in summer, from flea markets to folk festivals. The metro station, one of the few in Paris to have kept its glass roof, has only been in Montmartre since 1974. It was originally on the Place de l'Hotel de Ville.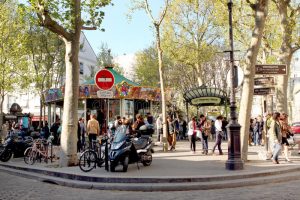 D. La place Emile-Goudeau et le Bateau-Lavoir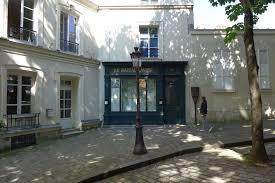 This atypical square separated into two parts by a staircase is mainly known to house the Bateau Lavoir building. It was in this old tavern that became a piano factory and then converted into small accommodation that many artists such as Renoir, Guillaume Apollinaire and Pablo Picasso lived.
E. Buste de Dalida
Dalida was very fond of the Butte Montmartre district, where she lived. To pay homage to here, Paris has dedicated a square to her, the Place Dalida, a few steps from her house. A bronze bust of Aslan honors her with his presence in this square, inaugurated in April 1997, on the 10th anniversary of her disappearance.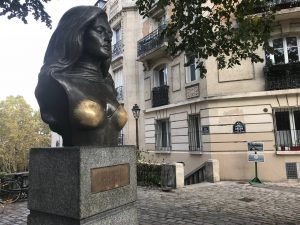 F. La Maison Rose
Often associated with artists, the Montmartre district has seen great names pass by and the Maison Rose is no exception to the rule. In addition to being known for her colorful, charming and unusual appearance, she has been the haunt of many famous personalities, such as Picasso, Modigliani and later, Édith Piaf, Barbara, Charles Aznavour, Jacques Brel and Albert Camus …
G. Le Lapin Agile
the Lapin Agile is one of the oldest cabarets in Paris. Born in the middle of the 19th century – well before the birth of the Black Cat in 1881!
H. La basilique du Sacré-Cœur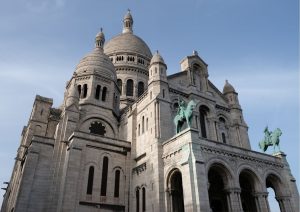 The Basilica of the Sacred Heart, consecrated in 1919, is one of the emblematic monuments of Paris. Located at the top of the Butte Montmartre, it offers one of the most beautiful panoramic views of the capital, at an altitude of 130 meters. Roman-Byzantine in style, the basilica is recognizable by its white color.
H. Le Louxor
Built in 1921, the Louxor cinema boasts distinctive neo- Ancient Egyptian architecture. A listed historical building, it closed in 1988. After having been threatened with demolition, it was renovated and reopened to the public on 17 April 2013.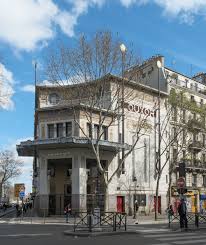 Share this post
Share on facebook
Share on google
Share on twitter
Share on linkedin
Share on pinterest
Share on print
Share on email